This guide is for you to develop a deep insight into the aviation industry whether you are seeking a private jet charter or looking to buy one. 
JetLevel
is the one-stop solution for all your queries, thus saving you plenty of research time. We bring the most accurate yet valuable information about the top jet manufacturers in the world.
JetLevel
eases your pathway of choosing the jet or best private jet charter companies of the right manufacturer as per your needs Let's dig into the manufacturers one by one to develop a new vision regarding aviation that you have never experienced before! 
1. Bombardier
This private jet brand joined the aerospace market in the 1990s with the acquisitions of Canadair, Learjet, and De Havilland Aircraft. The AIN top-flight award went to the manufacturer's most current models, the
Global 6500
and 5500. They have an industry-leading speed of up to 594mph and a range of 7,595 miles for long-distance, cross-continental transfers.
Even in the era of lavish air travel in the private aviation market, Bombardier is one of the top private jet brands when it comes to incomparable luxury. Luxury models such as the
Global 7500
go above and beyond. The maker also doesn't spare on technical quality, featuring superior HEPA filters and a Smooth Flex Wing to reduce disruptions.
The range of the Global 7500 is the greatest along with a luxurious interior such as a large cabin, sumptuous leather chairs, and even a crew area. What a way to travel in elegance! 
2. Airbus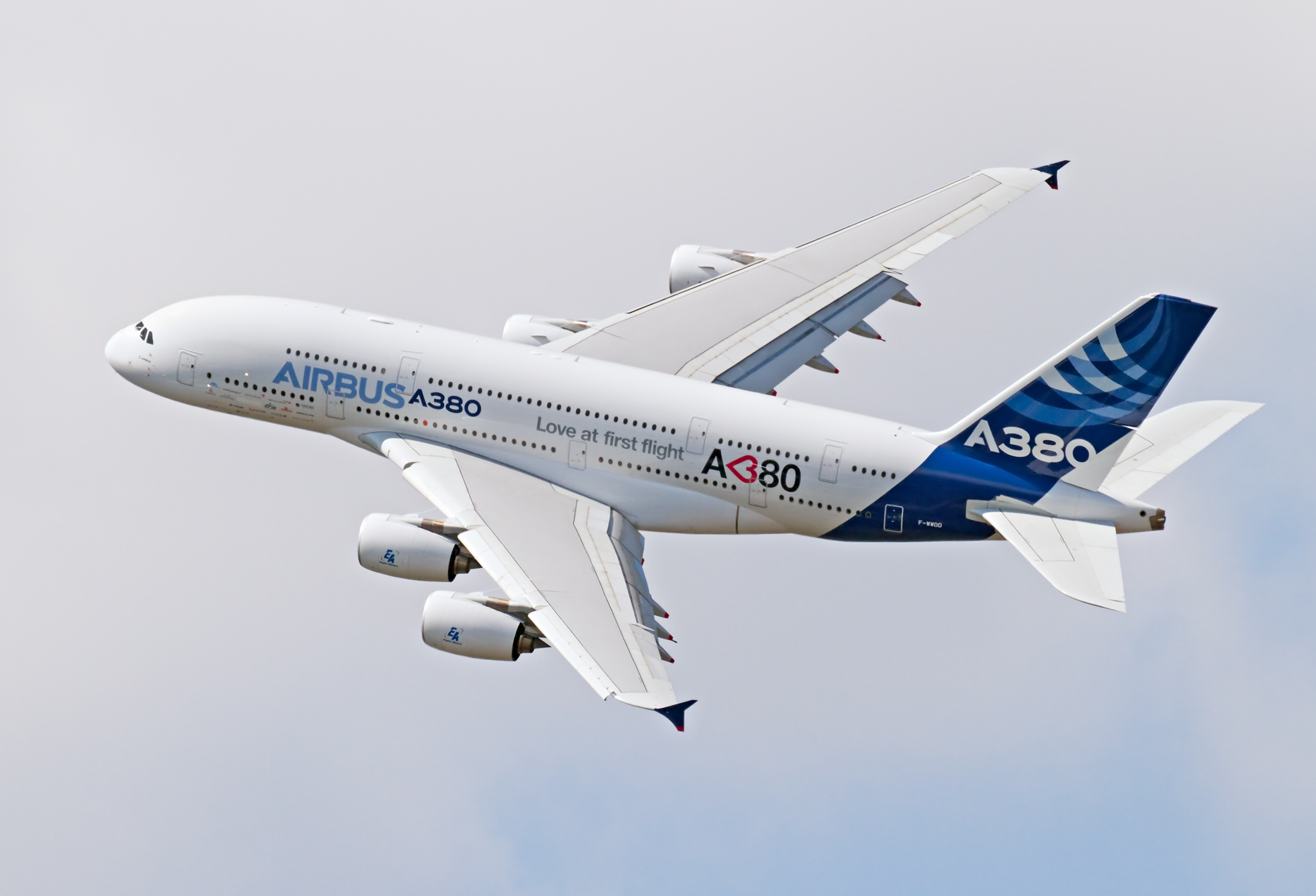 Airbus originated from the European Aviation Industry, founded on 18 September 1970, and leading the way since then. It tops the list of private jet brands by creating the finest commercial jets such as
Behemoth A380
, the largest commercial/passenger airplane to date. 
The firm has always been a strong competitor of American Aviation Firm "Boeing". While they claimed to be the manufacturer of the most modern yet innovative aircraft which stands out among others. 
This private jet brand has signed various contracts to expand its commercial operations. Airbus S.E., for example, obtained a contract in October 2020 for roughly 6 brand new A.C.J. TwoTwenty big planes based on its A220-100 business class that can travel for more than 10,000 kilometers. Hence, Airbus is one of the top-ranked manufacturers, especially for commercial airplanes as Airbus collaborates with the Company Comlux, which customizes passenger liners with features like as high cabin ceilings, multiple "rooms," and even a master bedroom with a bathtub, thus offering the homely comfort at miles above Earth.
3. Boeing
Boeing is an American Aviation Firm that was founded on 15th July 1916. Boeing is one of the finest private jet brands and a world leader in military aviation, space exploration, and the production of large passenger planes. Its private planes are also superlative, competing with and occasionally exceeding firms that specialize in private aircraft. In terms of private planes, it even slightly outperforms its biggest competitor, Airbus.
The
BBJ Max 7
is the most popular Boeing private jet type, and international private passengers enjoy it for its long-range and roomy interior. This private jet brand has outclassed all others in terms of repairing and remodeling its jets. To produce the best-in-class private jets, the business modified nearly 450 of its Max aircraft. In March 2021, the company got a second consecutive set of favorable orders for 40 business aircraft. Thus, it leaves no stone unturned to excel in the field of innovation and advancement. 
4. Embraer S.A.
Embraer is a Brazilian Aircraft manufacturer with top-tier performance for years and provides private jets equipped with all the advanced amenities. This private jet brand is on the continuous rise after beating off Airbus for a prized deal with Canadian Porter Airlines. Aside from mass passenger transport, where it is the world's third-largest producer of commercial aircraft. One of the areas where Embraer excels is in the production of private planes. Embraer is leading its way to offer you access to unexcelled private jets for your next corporate travel or family vacation. 
Popular Embraer models include the
Phenom 300E
, which is popular among business passengers, and the Praetor 500. Embraer jets are known for their excellent technical standards and adaptability, making them ideal for the difficult runways found at many private airports, far-off areas, and small runways for VIP travel. Embraer eases your way to travel to the smallest runways of distant islands, or smaller airports of remote areas specified for private jets.
5. Gulfstream Aerospace
This is an American Manufactured Private Jet Brand that was founded in 1958. Gulfstream is leading the list since then and it outclasses all other manufacturers when it comes to private jet manufacturing. Gulfstream is one of the private jet industry's powerhouses. With 6 models in service, the latest product of this private jet brand is the G700, around since 2019.
It features a wide range of good models, including the G650 series, the enormous
G700,
and the
G500
. Any ranking of the greatest private jet models includes numerous Gulfstreams, thus making it undoubtedly the best regarding private jet manufacturing.
Since 2019, Gulfstream has been developing the G700, which has a range of 13.290 kilometers and a capacity of 19 passengers. This outstanding airplane boasts the industry's most spacious interior and focuses on novel technology such as lighting that lessens the negative effects of jet lag.
6. Textron Cessna 
Textron Cessna is an America-based private jet brand which was originated in 1927. Since then, the aviation firm is doing wonders in aviation as it offers the utmost leisure and luxuries during air travel. The best thing which makes this brand distinct from others is the popularity of Cessna jets even among those who cannot afford to shop for their planes. 
Cessna is second to none in the mid-size jet market, topping the Business Jet Traveler survey in owner satisfaction. The Citation Latitude, which seats 12 passengers, is its most popular model. The Citation Latitude also stands out in its class. It can travel up to 3,500 nautical miles without needing to refuel.
Cessna is one of the most well-known makers of private aircraft. The brand appears frequently in pop culture and media as a shortcut to indicating that someone is extremely rich. Even though Cessna was sold to aviation behemoth Textron in 1992, its quality and reputation have remained as an independent brand for decades. 
7. Dassault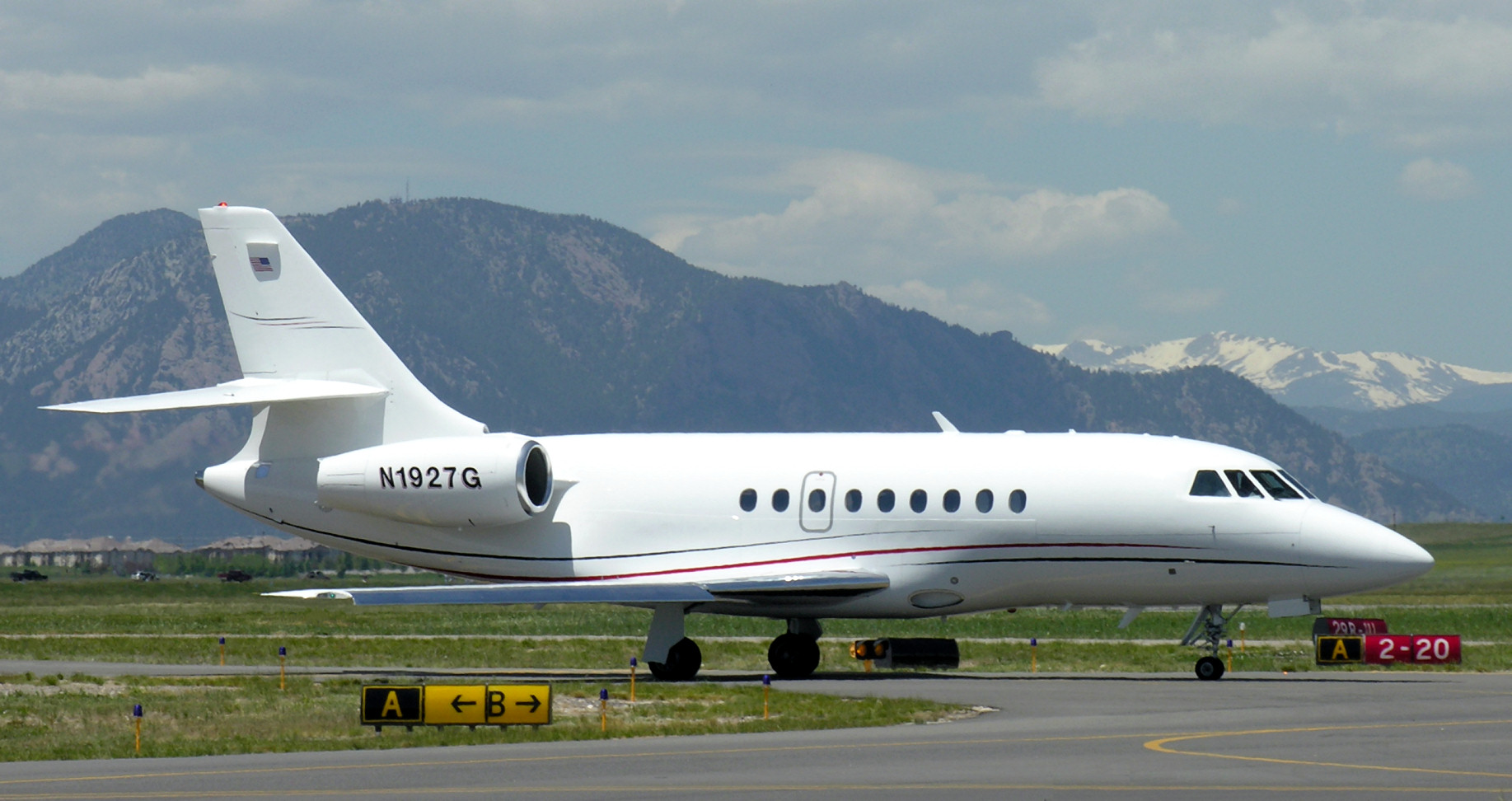 One of the most experienced private jet brands, founded in 1929 in France. The aviation firm is unbeatable in the manufacturing of modern military jets and mid-size business jets. This is one of the reasons, Dassault is extremely popular in the business industry because of the built-in advanced technology and numerous amenities these private jets offer. It is going to take you on the best-ever corporate travels while offering luxurious interiors and homely comfort. 
Dassault's Falcon jets, especially the
Falcon 8X
and 10X, are some of the most popular planes for international corporate travel. The Falcon 7X, which entered service in 2015, can carry up to 16 people and has a range of 11,000 km. The Falcon 8X is a stretched version of the 7X that can accommodate up to 19 passengers. This is a proven fact that these planes have some of the finest mileage and speed in the aerospace industry.
8. Pilatus
A company that you are unaware of, is turning out to be the most valuable one in the aviation industry. Pilatus is popular among private jet owners and has attained the trust of owners with its top-tier performances. The private jet brand is proficient in manufacturing small single-engine jets, mostly turboprops. Its most popular models include PC 12, PC 24, and PC 9. The
PC-12
is their well-known model, and it is quite popular with business transportation and regional airline operators. They debuted the PC-24 in 2017, an 11-passenger plane that can land on rough runways.
The trait which makes these jets unique from others is their adaptability on rough runways. Yes, they can land on smaller and rougher runways efficiently. Thus, these jets are unrivaled when you need to travel to remote areas with smaller airports. Private jet owners voted Pilatus as the most reliable jet in the aviation industry. Now, this is a proven fact that Pilatus is the superlative among all private jet brands.
9. HondaJet
Nothing seems impossible for this Japanese company, first they manufactured cars and scooters and now they are ready to overtake the aviation industry. The company was developed in August 2006, in North Carolina United States. 
Honda's first private jet was introduced in 2015, the
HA-420 HondaJet
. It is a twin-engine light business aircraft with eight seats. This jet pioneered some commercial aviation improvements, such as engine installations above the wings. The company introduced innovation in the aviation industry with different manufacturing ideas. As of March 2020, more than 150 HA-420s had been delivered to customers. An APMG (Advanced Performance Modification Group) modification provides for a 100 to 120 nm longer range and an avionics overhaul to modernize this private plane.
Honda introduced an innovative model of the aircraft, the HondaJet Elite, in 2018. The newest model features a longer range, a more logical cockpit design, and a more comfortable interior. This innovation also paved pathways for the commercial rise of this aviation firm and enable it to stand out among private jet brands. 
10. Nextant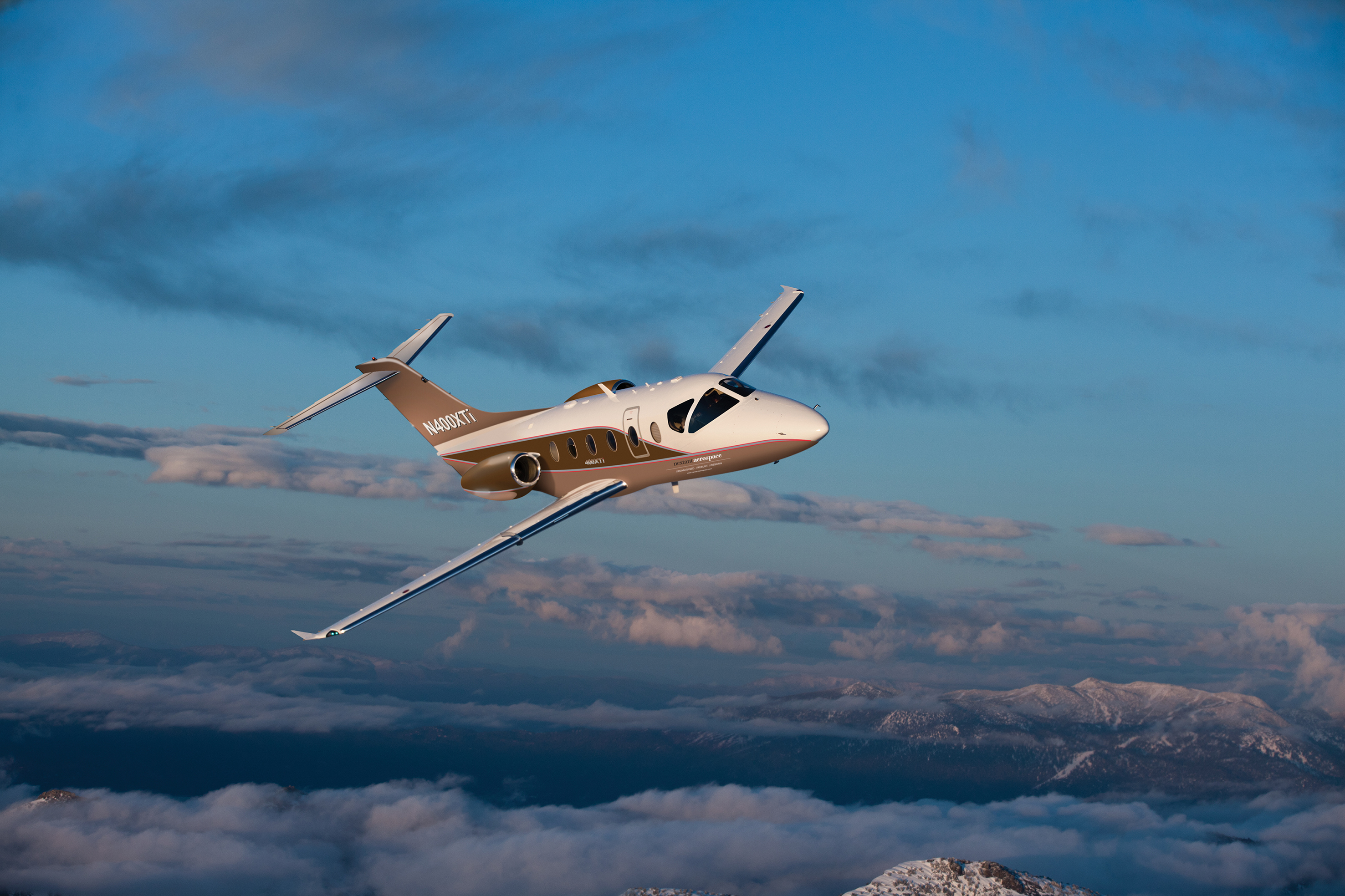 Nextant was founded in 2007 in the United States. This private jet brand took jet manufacturing to a whole new level. This is the pioneer of the concept of private jet remanufacturing in the aviation industry. This private jet brand takes older aircraft and renovate them into newer one. The remanufacturing includes replacing the engines, replacing avionics, and updating the interior, thus completely replenishing the older pieces of equipment with newer ones. 
The most well-known type is the
Nextant 400XTi
, which was previously Hawker Beechcraft 400 and then transformed into a newer and better version with a Rockwell Collins integrated electronics suite and Williams FJ44-3AP engines. The Nextant 400XTi was introduced in October 2011 and has a range of 3,717 km with 4 passengers, increasing the range by 50% and decreasing running expenses by 29%. 
In 2017, Nextant introduced the
Nextant 604XT
, a refurbished version of the Bombardier Challenger 604. This private jet has a longer range of 4,500 nautical miles (8,334 km). Nextant has added extremes of innovation in the aviation industry at the lowest cost.
11. Cirrus
Cirrus is not a famous private jet brand but surely a valuable one. Those who are more into the aviation industry must have an idea about the worth of this amazing aviation firm. The Cirrus shocked the world with its reliable performance and its model
SF50 VisionJet
turned out to be the most delivered jet in 2020. 
This American Private jet brand is unparalleled when it comes to manufacturing very light jets with spacious interiors filled with numerous amenities. The Cirrus jets are unbeatable in their built-in auto-landing systems which take the security of the jet to a whole new level. This company is not too far from taking over the aviation industry as it owns a wide variety of jet sizes, ranges, and excellence in amenities.   
12. Piaggio
Piaggio Aerospace came into being in 1915 and the founder was Rinaldo Piaggio. This is one of the best private jet brands as it not only constructs the jets but also manufactures mechanical pieces of equipment for jets. And it is the only one who does it all by itself. While it is also the biggest supplier of mechanical equipment to Pratt & Whitney Engines. 
Piaggio's lone business airliner is the
P180
. This 6-passenger turboprop, which debuted in 2000, has a range of 2,795 kilometers. Its distinctive funnel fuselage is easily identified. In 2015, the Avanti EVO, an upgrade of the P180, was unveiled. It tops the list when it comes to the most speedy turboprop or small aircraft. As, it is the quickest business turboprop ever, with a cruise speed of 745 km/h (402 kts).